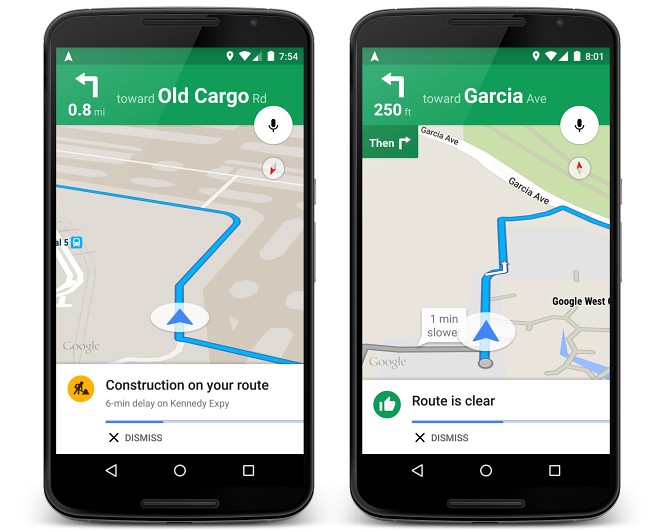 Google has just introduced live traffic updates as well as alternate route suggestions for Google Maps. Live traffic alerts will allow you to avoid traffic jams and make sure that you reach your destination on time.
As soon as you feed in your destination on Google Maps, you will get details about the traffic conditions and helps you identify the quickest route. In case there's a traffic jam, it will notify you and let you know for approximately how long you will be stuck in the jam. You'll get suggestions for alternative routes and will get explanations as to why a certain route is a better option than the other.
For example, Google Maps will suggest an alternative route if there's too much of a traffic jam on one road or if there's a construction going on along a particular route or perhaps if an accident has occurred and is causing a block. It will notify you of the causes and how much of a delay is expected then suggest better/faster ways to reach your destination.